Schedule an Appointment with one of our Podiatrists
Podiatry
At the CCCHC Podiatry clinic in Los Angeles, we treat a vast array of foot problems. We understand that it can be difficult to find a podiatrist in Los Angeles that accepts your insurance plan, so we're ready to work with you to sort this out. Here at the CCCHC LA podiatry clinic, we diagnose and treat all foot conditions including bunions, corn removal, ingrown toenails, plantar warts, foot gout, heel pain, and many other ailments. Our Los Angeles podiatry facility offers only the best treatment for your feet. Our Los Angeles Podiatrists are professional and qualified to comprehensively treat all your foot and ankle problems.
Our offices have cutting-edge equipment so that we can perform X-rays, ultrasound, fluoroscopy, vascular testing, and nerve testing on-site in our office to test and treat your foot and ankle problems.
Comprehensive Care
The podiatrists at CCCHC are dedicated to providing seamless care for your podiatric issues, including treatment and diagnosis of a range of diseases and health conditions. We uphold a mission of promoting all-inclusive, accessible care among those requiring healthcare in our community, and employ podiatrists with renowned qualifications, expertise, and experience in treating and preventing a wide spectrum of health problems.
Our comprehensive array of primary care services include:
Nail disorders
Diabetes
Fractures and sprains
Arthritis
Growing pains
Morton's neuroma
Physical therapy
Orthopedics
In addition, we offer a variety of supportive services.
CCCHC patients can now take advantage of extended hours and access to urgent care at selected facilities.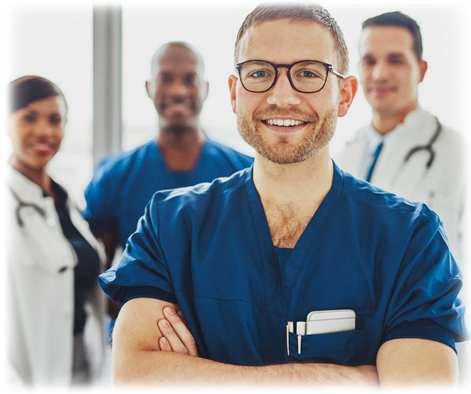 What is Podiatry?
Many often ask, what is podiatry? Podiatry itself, also called podiatric medicine, is an entire branch of medicine devoted to the treatment, study, and diagnosis of any problems relating to the foot or ankle. Podiatric treatment can include treatment as simple as outpatient therapies or complex treatments such as surgical corrections. A podiatrist is a specialist doctor that has devoted years of study and practice to understanding and treating just the foot, ankle, and lower extremities of the human body. In the United States a podiatrist must undergo rigorous education on a number of subjects before receiving a DPM (Doctor of Podiatric Medicine). The curriculum that such a degree requires includes physical rehabilitation, genetics, microbiology, neurobiology, biochemistry, histology, pharmacology, ethics, biomechanics, general medicine, physiology, and specialized foot and ankle surgery.
The training involved in becoming a podiatrist involves two years of a medical curriculum that mirrors what that of an M.D. or D.O. requires. After passing the Medical College Admission Test (MCAT), a DPM degree can take a minimum of four years to attain. After a four-year podiatry education, a surgical based residency is required as a part of post-doctoral training. Podiatric residents often rotate between positions of surgical specialization and medicine. After the three year residency, many podiatrists choose to do fellowship training in a more specific field of podiatry. These residencies are highly exclusive in the modern medical landscape, however.
Specialized Areas of Podiatry
Podiatric Orthopedics – Imperfect leg and foot structure can often lead to extreme discomfort and mobility issues.
Podiatric Primary Care – Podiatrists have a place in any general family health care environment. In the case of a clinic like CCCHC, they can aid in the prevention, diagnosis, and treatment of podiatric conditions as it relates to general medicine.
Podiatric Sports Medicine – Athletes are often the first to experience injuries to their lower extremities. A specialist can aid in the prevention, treatment, and diagnosis of common to severe disorders in athletes.
Podiatric Surgery – Surgeons that specialize in podiatry are able to utilize modern operating procedures to better alleviate a patient's foot and ankle problems.
Podopediatrics – Childhood is the best time to identify possible lifetime podiatric disorders. Not only is a developing patient easier to treat in the long-term, but issues that can affect quality of life can be treated early on. Pediatric doctors that specialize in podiatry are key in preventing, diagnosing, and treating children's foot and leg disorders.