HOW TO MANAGE POSTPARTUM DEPRESSION
HOW TO MANAGE POSTPARTUM DEPRESSION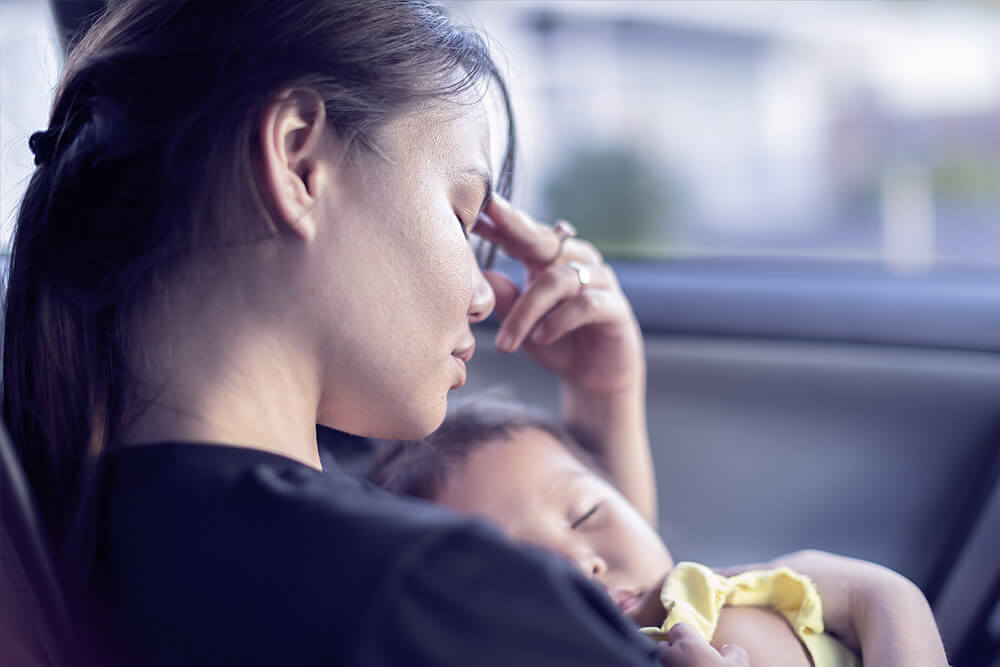 Countless emotions storm in as soon as you have a baby. Emotions can range from overwhelming joy and happiness to fear and sadness. While the first two are positive emotions, the last two can start to meddle with your day-to-day life if they begin to grow more severe. Medically, this is known as postpartum depression.
The symptoms of postpartum depression typically start a few weeks after childbirth, but in some cases, the signs of postpartum develop as late as six months after the delivery. The usual symptoms of postpartum depression include frequent mood swings, difficulty in bonding with the baby, troubles in making decisions, poor memory, etc. This condition is very common in the US and reports say that around one in seven mothers experiences problems with postpartum depression.
It is recommended to see a doctor at the nearest low-income medical clinic as soon as you experience any signs of postpartum depression. This way you can tackle the condition with a treatment plan before it becomes worse over time. Generally, psychotherapy, antidepressants, or both are recommended to treat postpartum depression. Moreover, making some lifestyle changes can also help to manage the condition. Below are a few at-home remedies to deal with postpartum depression.
Exercise Regularly
Physical workout is the most effective way to deal with stress and anxiety issues after childbirth. Women with postpartum depression can especially benefit from exercising regularly as it boosts heart function, lowers blood pressure, and improves bone and muscle strength.
Maintain a Healthy Diet
Following a healthy diet plan is very important after delivery to balance the vitamins and nutrients in your body. While healthy eating alone cannot cure postpartum depression, it does work to help improve your memory and perk up your mood.
Get Enough Rest
The doctors at the low-income health clinic would have recommended you to "sleep when your baby sleeps". This is common advice given to mothers in order to ease the most common depressive symptoms. An adequate amount of sleep also revitalizes your body and mind which is very important to help fight postpartum depression.
Assess your Breastfeeding
Studies say that active breastfeeding can help to reduce the risk of developing postpartum depression. Nursing the baby can make you feel happy and at ease while also keeping your blood pressure under control. However, if you feel sad or agitated while breastfeeding you should get in touch with your doctor right away.
Resist Isolation
Try to make time for yourself and make the most of it with your family. Spending some quality time with those you hold near and dear in order to help lower levels of depression and shift your mood significantly. You can even talk to other experienced mothers in your family about your condition for some psychological support.