Symptoms, Causes, and Complications of Klippel-Trenaunay Syndrome
Symptoms, Causes, and Complications of Klippel-Trenaunay Syndrome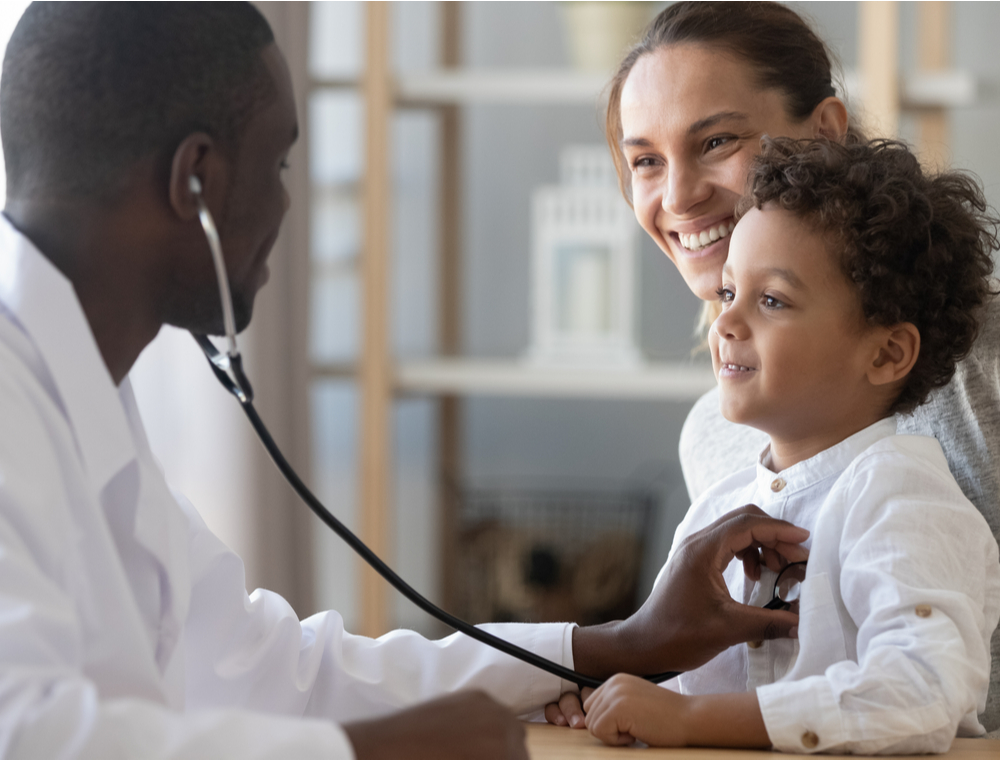 Klippel-Trenaunay syndrome (KTS) is a type of congenital disorder that is caused by the abnormal development of soft tissues, bones, blood vessels, and the lymphatic system at birth. It is generally characterized by a port-wine stain (red birthmark), vein malformations with or without lymphatic problems, and overgrowth of tissues and bones. An adult primary care doctor at a community clinic can help you learn more about the signs of Klippel Trenaunay Syndrome.
Symptoms of Klippel-Trenaunay Syndrome
Patients with KTS usually have a reddish-purple birthmark, which is caused due to the presence of minute blood vessels in the top layer of the skin. It generally occurs in one leg, but can be on any other part of the body as well, and may change in color as the patient ages.
Vein malformations are another common symptom of KTS, with patients having varicose veins on the legs most of the time. However, abnormalities in the veins can also happen in the legs, abdomen, arms, and pelvic region in some cases. Sometimes, the veins may also have spongy tissue in or under the skin.
Klippel-Trenaunay syndrome also causes the overgrowth of soft tissue and bones in newborns. Pediatric doctors will be able to diagnose this in babies and children. It is usually limited to one leg, but it can also spread to an arm or other parts of the body, creating a larger and longer extremity. In rare cases, it can also lead to a fusion of toes or fingers or having extra toes or fingers.
The condition is also associated with lymphatic system abnormalities, such as extra lymphatic vessels that do not work and can cause leakage and swelling. In severe cases, KTS can also lead to glaucoma, cataracts, blood-clotting problems, and hip dislocation at birth.
Causes and Complications of Klippel-Trenaunay Syndrome
Klippel-Trenaunay syndrome is caused by a genetic mutation of the PIK3CA gene. The genetic changes lead to the development of extra tissues in the body and the overgrowth of cells. However, KTS is not an inherited disorder and it can occur randomly during the cell division in early fetal development before labor.
In any case, KTS can lead to several complications because of the abnormal development of soft tissues, bones, blood vessels, and the lymphatic system. For instance, the port-wine stain complications may aggravate in some cases, while varicose veins can cause extreme pain and skin ulcers in others. Rarely, it can lead to painful clots, internal bleeding, deep vein thrombosis, superficial thrombophlebitis, and may even cause pulmonary embolism, which can be a life-threatening condition.
The overly grown bones and soft tissues can also cause problems like excessive pain, enlargement of the limb, a feeling of heaviness, hip and back problems, movement issues, etc. Likewise, lymphatic system abnormalities can also cause skin breakdown and skin ulcers, lymphatic cysts in the spleen, lymphedema in the arms or legs, leakage of lymphatic fluid, cellulitis, chronic pain, and other complications.
Contact CCCHC to learn more about your options.