The Vital Importance Of Pediatric Care: Nurturing The Future Generation
The Vital Importance Of Pediatric Care: Nurturing The Future Generation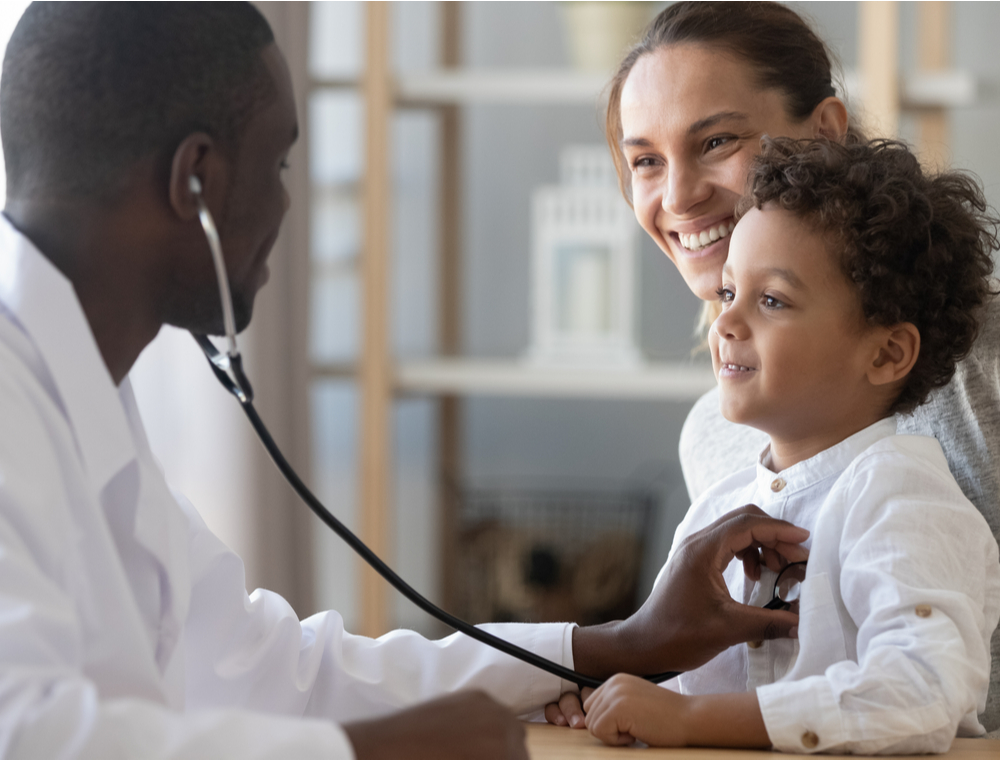 Pediatric care, a specialized branch of healthcare focused on the well-being of children and adolescents, plays a crucial role in safeguarding their health and development. From infancy to adolescence, children undergo rapid physical and cognitive changes, making it essential to provide comprehensive medical care tailored to their unique needs. This article delves into the various reasons why pediatric care is of paramount importance, emphasizing the long-term benefits it offers to society as a whole.
Early Detection and Prevention of Health Issues
Pediatric care serves as a foundation for a child's overall health and well-being. Regular visits to pediatricians enable early detection and prevention of potential health issues. Through routine check-ups, growth monitoring, and vaccinations, healthcare professionals can identify and address concerns promptly. By intervening early, pediatricians can prevent the escalation of health problems, ensuring children grow up healthy and thrive.
Tailored Care for Developmental Milestones
Children experience significant milestones in their physical, cognitive, and emotional development. Pediatric care recognizes the importance of these milestones and provides tailored interventions to support optimal growth. Pediatricians closely monitor developmental progress, offering guidance to parents and caregivers on nutrition, exercise, and cognitive stimulation. By tracking and addressing developmental delays or challenges early on, pediatric care helps children reach their full potential.
Holistic Approach to Care
Pediatric care takes a holistic approach to address a child's overall health and well-being. It considers the interconnectedness of physical, mental, and social aspects of a child's life. Pediatricians not only focus on diagnosing and treating illnesses but also emphasize preventive care, mental health, and social development. By considering the comprehensive needs of children, pediatric care promotes a balanced and healthy lifestyle, fostering resilience and happiness.
Expertise in Childhood-Specific Conditions
Children may face unique health conditions that require specialized knowledge and care. Pediatricians possess the expertise to diagnose and manage these conditions effectively. From childhood diseases and allergies to chronic illnesses and developmental disorders, pediatric care ensures that children receive appropriate treatment plans and support. This expertise helps children lead fulfilling lives while managing their specific health challenges.
Family-Centered Care and Parental Education
Pediatric care recognizes the crucial role of parents and caregivers in a child's well-being. Pediatricians provide family-centered care by involving parents in decision-making processes and offering guidance and support. They equip parents with the necessary knowledge and skills to navigate their child's health journey, empowering them to make informed choices. Through education, pediatric care promotes a proactive approach to healthcare within families.
The significance of pediatric care cannot be overstated. By prioritizing early detection, tailored interventions, holistic approaches, specialized care, and parental involvement, pediatricians contribute to the healthy development of children and the well-being of future generations. Investing in comprehensive pediatric care ensures that children have the best possible start in life, laying the foundation for a healthier and more prosperous society as a whole.