Oncology
The CCCHC Monterey Park Oncology clinic is staffed with oncology specialists whose expertise involves diagnosing and treating a variety of cancers, including those affecting the prostate, breasts, and lungs. We also treat a range of blood disorders, and provide our patients with access to professionals experienced in hematology, surgery, radiation oncology, and medical oncology. Our Monterey Park clinics boast state-of-the-art, responsive treatment facilities, making use of the most modern technology and combating a broad spectrum of cancerous conditions. We deliver in terms of detection, prevention, diagnosis, surgery, support, and rehabilitation. Our goal is to combine advanced technology and targeted practices to bring the best possible care to each and every patient.
Comprehensive Care
We provide access to a wide range of specialists that work together to develop a personalized treatment plan. In order to determine the most effective approach, we use a multi-disciplinary team that works together to agree on the best course of treatment.
Cancer Types
Screening
Diagnosis
Treatments
Research
Clinical Trials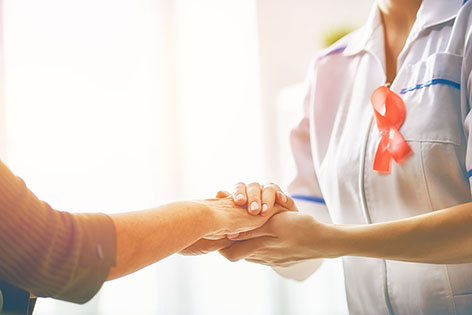 Who Is Eligible?
Whether you are coming in for your first consultation or you've been referred by another cancer specialist, we'll do everything we can to make you feel at home from the moment you arrive.
No documentation required!