Meet Dr. Al-Jazayrly or, as he is colloquially known: Dr. AJ, an oncologist and hematologist of a Complete Care Community Health Center (CCCHC) located right here in Los Angeles, CA. With more than 36 years of experience, he is not only passionate about the treatment and care for his patients, but also about educating people. You may have seen him across the popular social media app, TikTok, in his videos filled with educational content regarding a vast array of medical topics. He has been creating and collaborating to produce content that helps people understand medications, research, and internal medicine for years. Besides TikTok, he's also presented research and information for pharmaceutical companies Navartis and Amgen, as well as for YouTuber Dan Sfera.
Dr. AJ received his medical degree from University of Aleppo Faculty of Medicine and his internship, residency and fellowship at UCSF Fresno, University of Southern California – LAC+USC Medical Center, and University of California Davis. In recent years, he's been involved with a non profit organization known as Every Woman Counts (EWC) which provides free breast and cervical cancer screening and diagnostic services to California's underserved populations in order to eliminate health disparities for low-income individuals. The decision to sell his clinic in Huntington Park to CCCHC was not difficult, as he ultimately saw it as a chance to help reach more of the community. His exposure to the non-profit, as well as his medical experience has touched him deeply as he persists in clinical research for new medications and treatment methods. The touching stories from his patients and their families gives him hope that the work he undertakes is helping people. "They teach you how to fight," he says, and that's exactly what he continues to do with his compassionate patient care to empower people towards wellness in body, mind and spirit.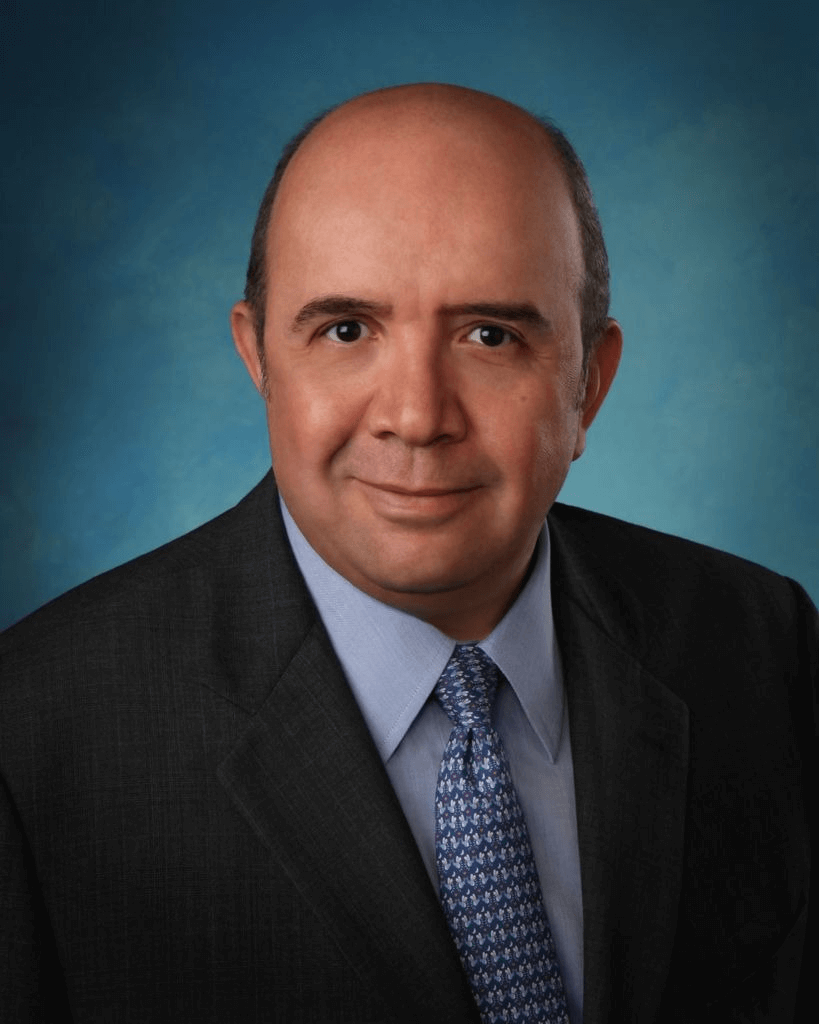 Dr. Ghassan M. Al-Jazayrly, MD
Oncologist and Hematologist
1300 N Vermont Ave Ste 606, Los Angeles, CA 90027
For Appointments Call 888-997-4219
Oncology
The oncology program at CCCHC Los Angeles specializes in the treatment of various cancers and research dedicated to improving all forms of therapy. From initial diagnosis to remission, our team is prepared to give the best care possible. We aim to treat our patients in a very personal way, with consideration and respect, taking into account particular circumstances. We also strive to ensure that patients and their families are supported continually, before, during and after cancer treatment.
Comprehensive Care
We provide access to a wide range of specialists that work together to develop a personalized treatment plan. In order to determine the most effective approach, we use a multi-disciplinary team that works together to agree on the best course of treatment.
Cancer Types
Screening
Diagnosis
Treatments
Research
Clinical Trials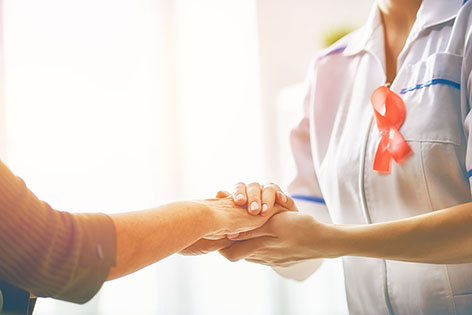 Who Is Eligible?
Whether you are coming in for your first consultation or you've been referred by another cancer specialist, we'll do everything we can to make you feel at home from the moment you arrive.
No documentation required!
Cancer Types
Cancer is not one disease, but a class of diseases that are primarily expressed as abnormal and excessive growth of cells. With over 100 types of cancer, symptoms can vary greatly, as can the types of treatment and severity of prognosis. Cancer treatments will also change dramatically depending on the location and at what stage the cancer has reached, but the most common ways to treat cancer are chemotherapy and radiation therapy, which may be accompanied by surgery.
As a general oncology clinic, the oncologists at CCCHC are prepared to treat a variety of cancers including, but not limited to:
Skin cancer
Testicular cancer
Colon cancer
Bone cancer
Breast cancer
Cervical cancer
Ovarian cancer
Leukemia
Lymphoma
Prostate cancer
Screening and Diagnosis
At CCCHC, we know that the first and most crucial line of defense against cancer is early detection. That's why we offer in-depth and precise diagnostic services, to help you know exactly what type of illness you may have. We work hard to process your results quickly to reduce your time spent worrying. We also offer affordable and customizable prevention services to recommend better living practices to help you protect yourself from cancer.
Treatments and Clinical Trials
The multi-disciplinary oncology team at CCCHC offers a wide range of treatments for the types of cancers we can help you with. Our expert oncologists will be able to develop a personalized treatment plan for you to ensure the most effective treatments possible. The most common ways to treat cancer are chemotherapy and radiation therapy. Chemotherapy, also known as chemo, is the use of certain chemicals in the form of drugs that kill cancer cells or inhibit their growth and spread. Radiation therapy involves the use of high doses of radiation to kill cancer cells and shrink tumors. We also offer the option of engaging in Clinical Trials to allow you to participate in ground-breaking new methods of treatment.
Second Opinion Consultations
The oncology team at CCCHC is happy to provide medical second opinion consultations for any cancer diagnosis you may have received from another doctor. This is a common procedure for many clinics and is not a sign of doubt of any other medical practices. Many doctors themselves will recommend to their patients that they seek a second opinion before engaging in treatment, so you should not feel any discomfort in seeking a second opinion.
Cancer is often unpredictable and each type may have variations that can be hard to detect. Because of this, getting a second opinion for cancer can be even more important than for other conditions. A second opinion can confirm a prior diagnosis and a screening with different methods may detect differences that can drastically change what the best treatment procedure will be. Complete Care Community Health Center can provide you with thorough screenings so that you can be confident with the treatment plan you choose.
Contact Us To Schedule an Appointment Today!
The most important tool in fighting cancer is early detection, so we encourage you to get regular screenings.
To meet with us for an appointment or cancer screening, please contact us by phone at (310) 706-2594 or by email at info@ccchcclinic.com