EVERYTHING YOU NEED TO KNOW ABOUT CALCIPHYLAXIS
EVERYTHING YOU NEED TO KNOW ABOUT CALCIPHYLAXIS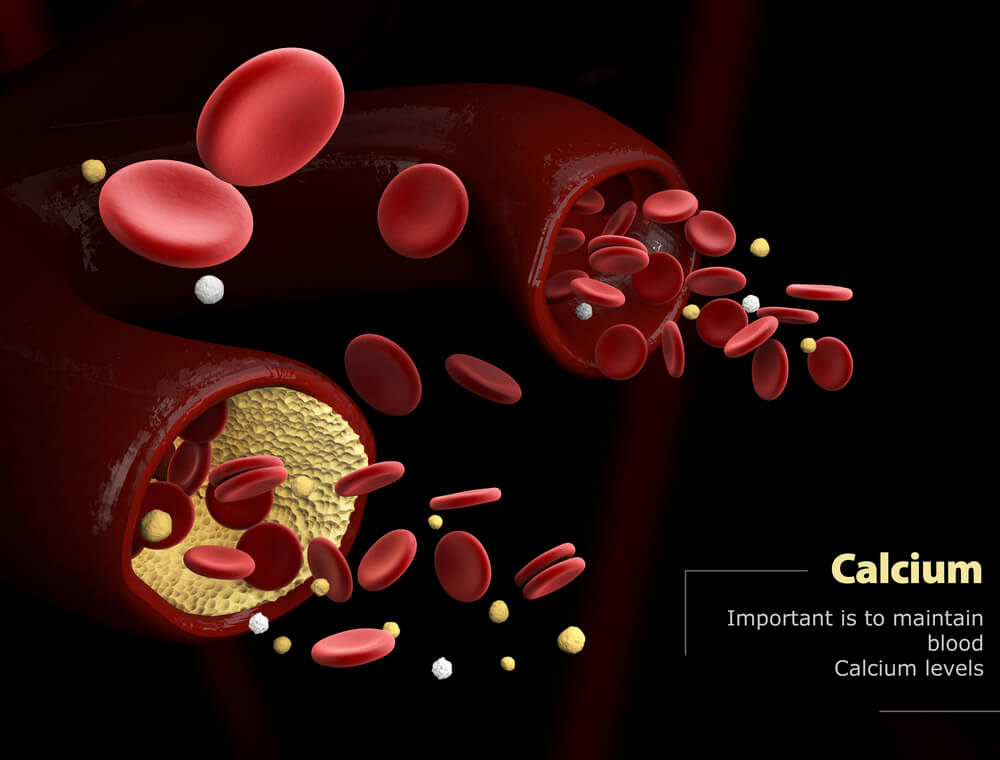 Calciphylaxis is a rare, but very serious condition, wherein calcium deposits amass in the small blood vessels. This, in turn, leads to painful skin ulcers, blood clots, and may even cause severe infections that could be fatal. The condition is seen to be more prevalent in patients who experienced kidney failure and are on dialysis or have undergone a kidney transplant. Yet calciphylaxis can also happen to people who do not have any kind of kidney disease.
Symptoms and Causes of Calciphylaxis
The common signs and symptoms of calciphylaxis include big purple-colored net-like patterns on the skin, painful lumps that develop into open sores with a blackish crust, and infections from wounds that do not heal naturally. While the exact cause of calciphylaxis is not clear, it is found that people with abnormalities in blood-clotting factors are more prone to the condition.
Blood-clotting factors help to stop bleeding in case of an injury. Any kind of abnormality in these substances will lead to the formation of small blood clots more frequently than it normally should. Besides, people having trouble with the metabolism of calcium are also at more risk of developing calciphylaxis. The undigested calcium can accumulate in the arterioles and gradually cause blood clots in the arteries. This eventually leads to a deprivation of oxygen in the fat tissues and skin.
Calciphylaxis commonly affects women, obese people, and those who are diabetic and experience an imbalance of calcium, aluminum, and phosphorus in their bodies. Other risk factors include the use of medications like warfarin, corticosteroids, or calcium-binding agents. Women experiencing hyperparathyroidism, wherein the parathyroid glands become overactive and produce excessive parathyroid hormone (PTH), are also prone to developing calciphylaxis.
Diagnosis and Treatment of Calciphylaxis
Calciphylaxis can cause many complications like non-healing ulcers, infections in the blood, severe pain, and multi-organ failure, which could lead to death. That is why it is important to diagnose and treat the condition in its early stages so that serious infections can be prevented.
In order to diagnose the condition, your affordable health clinic doctor will review your health records and check your symptoms. He/she will also recommend a few tests, such as skin biopsy, X-rays, and blood tests to assess the presence of various substances in your blood like calcium, parathyroid hormone, blood-clotting factors, phosphorus, urea nitrogen, and more. This will help the doctor to check your kidney and liver functions.
The treatment of calciphylaxis involves multiple interventions like taking anticoagulation medications, hyperbaric oxygen therapy, and other measures to restore oxygen and blood flow to the skin. To decrease the amount of calcium deposits from your body, the doctor may recommend dialysis and prescribe sodium thiosulfate. If you are already on dialysis, your low-income clinic doctor may advise a change in the medications and dialysis routine to decrease calcium buildup in your blood vessels.